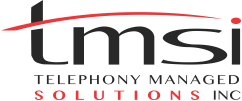 Attention all Businesses in British Columbia.  The FCC in the USA is in the process of accelerating the transition of Phone service to VoIP.  US businesses that do not move to VoIP now they will be forced to in the future in all likelihood.
"The Federal Communications Commission (FCC) has invited US carriers to start testing the process of migrating customers away from copper wireline infrastructure to IP-based networks." Decisions on the proposals will be made in May.  Some tests are underway and more will start shortly.  (FCC invites carriers to test wireline-to-IP migration ) Jan 31, 2014
Can Canada be far behind?
You can start with RobinHood Telecom now and save thousands immediately or continue to pay higher monthly fees and wait to be forced to transition by the CRTC later.
The major phone companies are going to switch end users to VoIP but the bill will remain the same for the end user and you not be saving any money on the services.
We can introduce your business into the new technology, you can keep using your current PBX, keep your existing phone numbers and save big dollars.  Let's get started!